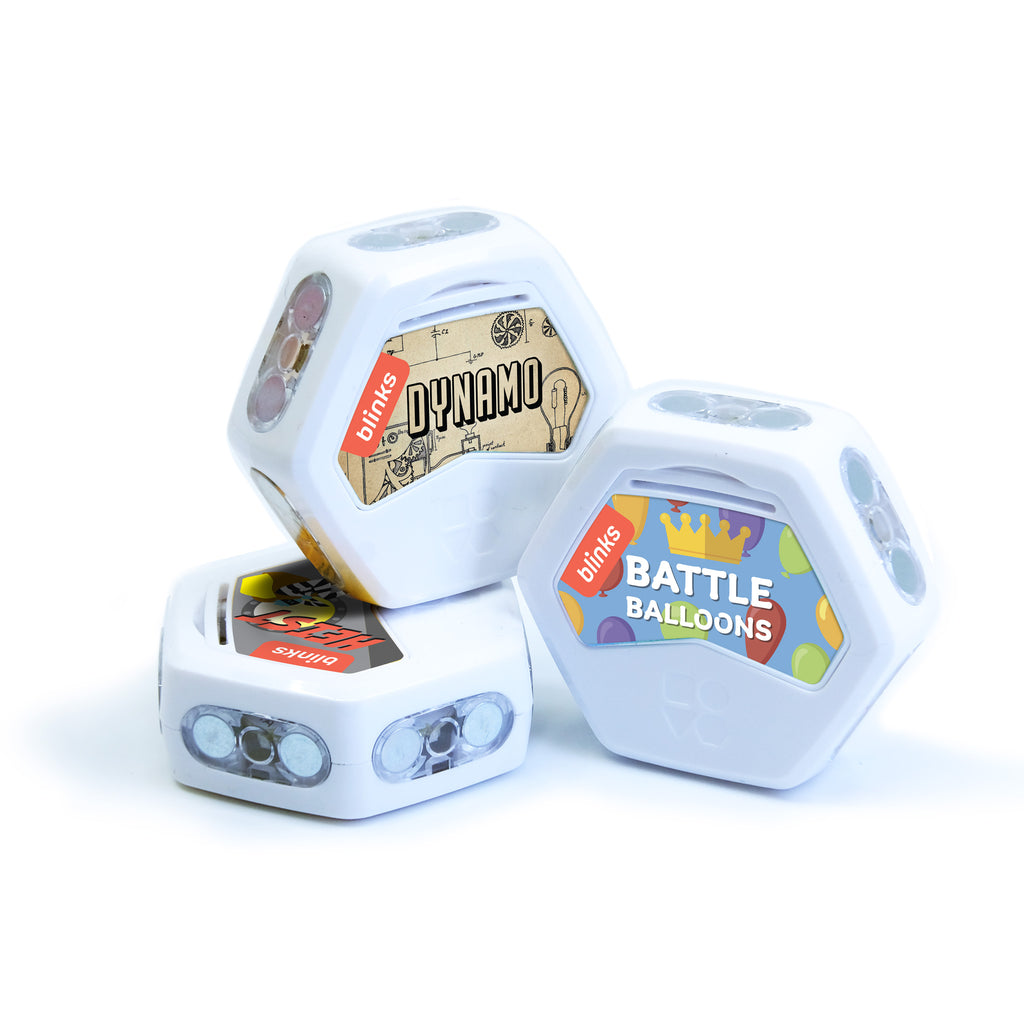 Blinks: 2020 Summer Games
$59.00
These three awesome games lit up our summers and while we've incorporated them into the new Blinks Game Packs, this might simply be the missing piece to your puzzle.
The Games
"It's bocce for burglars! Fling your Blinks at the vault in an attempt to take the gold! The player who breaks the wall down gets the gold, but be careful not to make the job too easy for the next person… as we know there's no honor among thieves."
"You are the captain of a hot air balloon fleet, trying to pop your opponent's Crown Balloon to emerge from battle victorious. Navigate the skies of random chance and rely on strategic trickery to pop your opponent before you yourself are popped."
"In the far-off future year of 1902, our Steampunk world will run on the greatest of all inventions: the Dynamo. Dynamo isn't a single game, but a tool - a mechanism for playing games. Use it to play one of the 3 brand new games included (Power Struggle, Bulb Juggler, Electron Drift, combine it with already existing blinks games for unique twists, or try creating your own games with it from scratch!"
These Game Packs games are meant to be played with at least 7 Blinks.
Included In Box:
• 3 Games (Battle Balloons, Dynamo, and Heist)