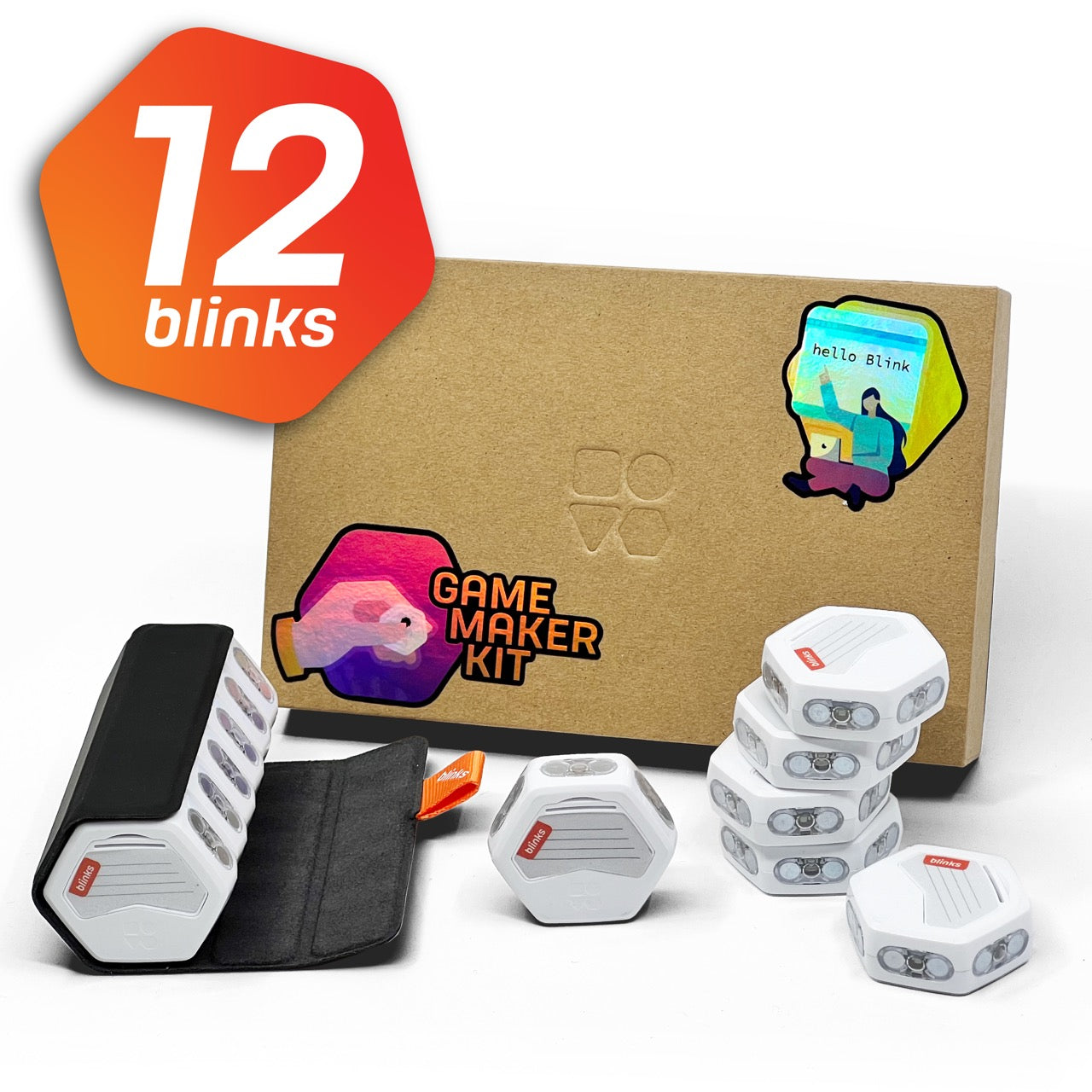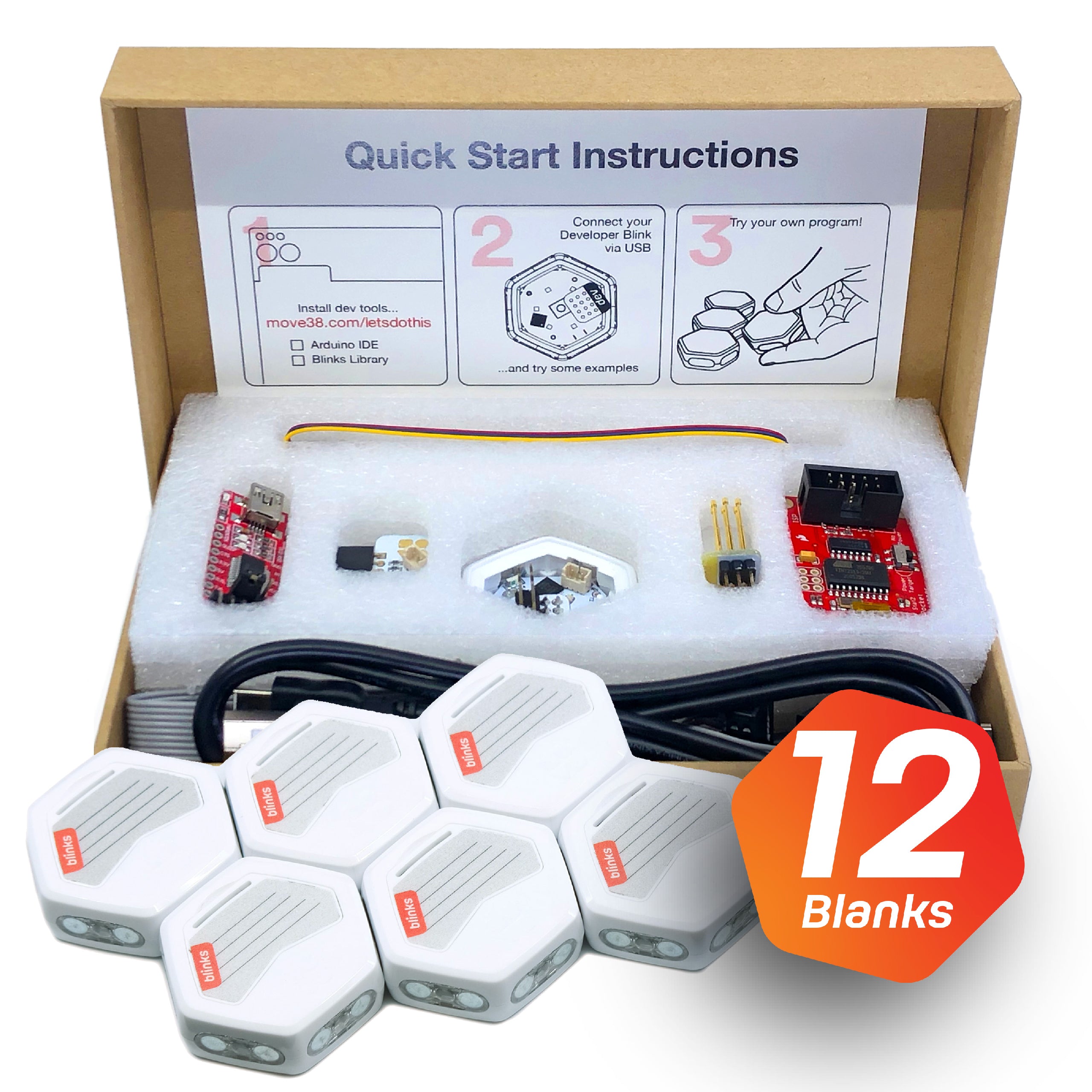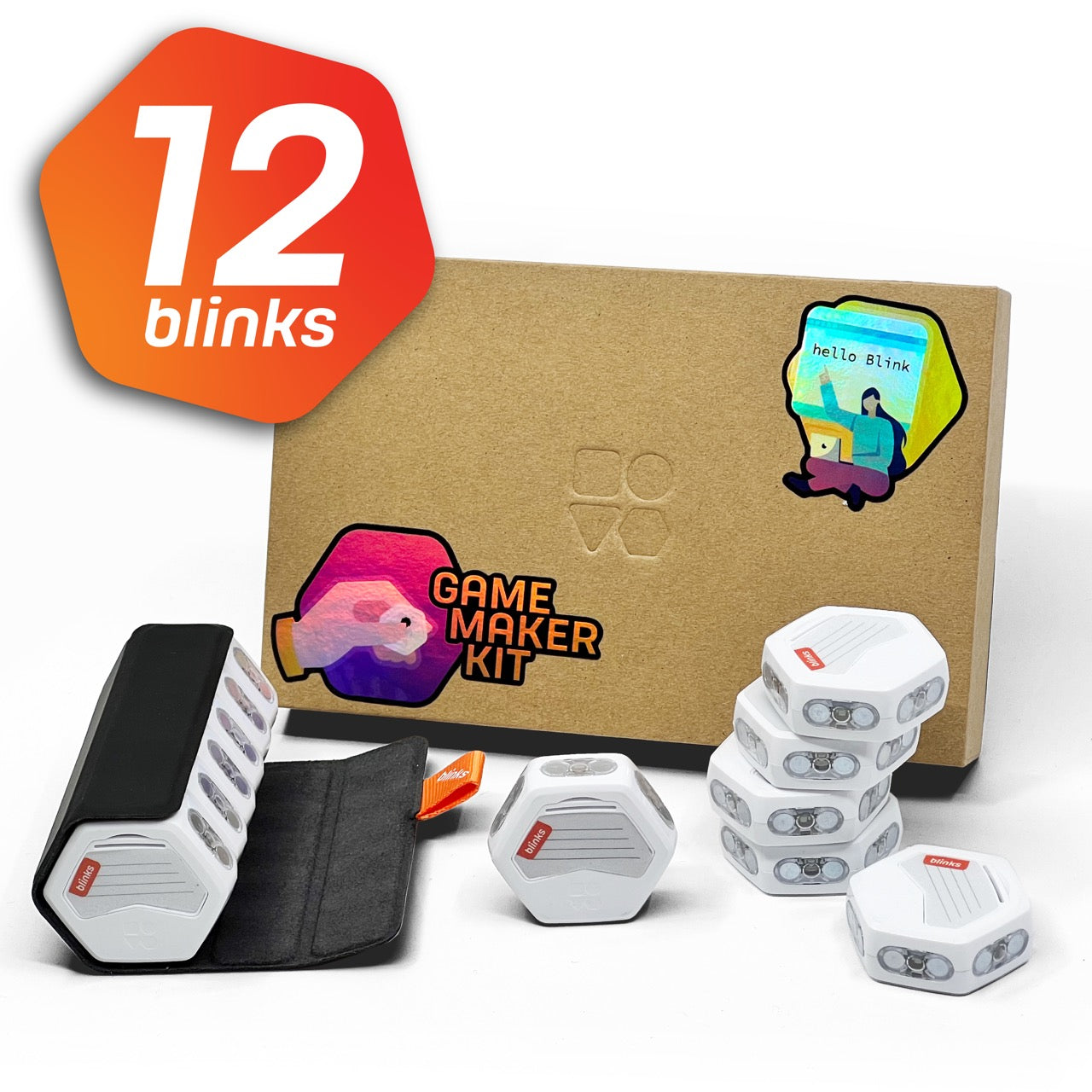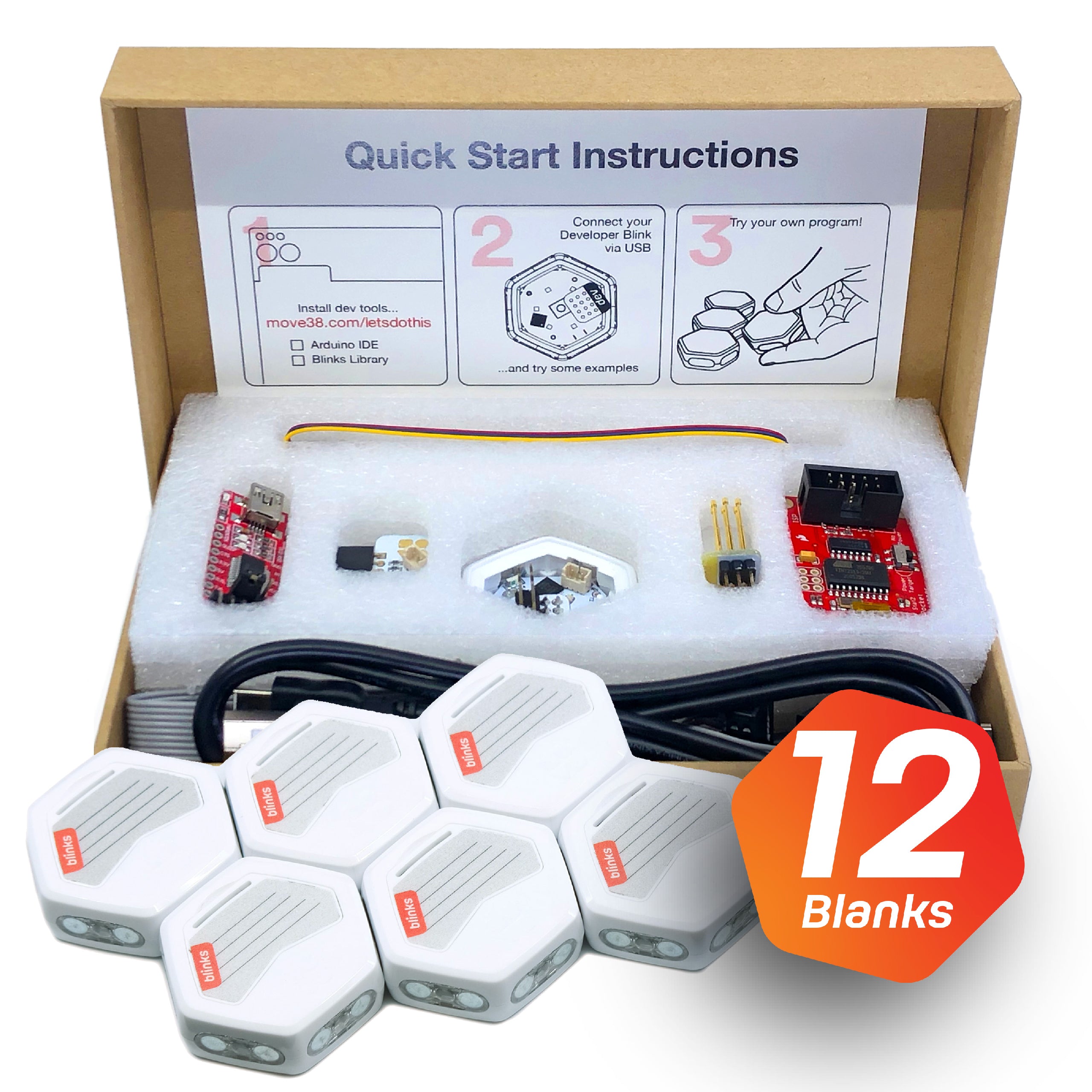 Game Maker's Bundle: 12 Blinks & Game Maker Kit
$199.00
Create your own games with Blinks. This bundle includes 12 Blinks and all the tools you need to learn to code.
Create your own games, upload and iterate and even Publish games with the tools included. A brand new Developer Blink allows for hands-free programming, with quick uploads and automatic propagation to connected Blinks. Developer Kit includes a single Developer Blink for loading your own games without writing over existing games. 
Blinks Games are open-source, meaning you can try some of our games or use your 12 Blinks to build and test your own creations.
What's in the box:
12 x Blanks (Blinks without games)
1 x Developer Blink

2 x Sushi Roll carrying case
1 x USB Programmer

1 x FTDI Serial Board
1 x Serial Adapter
1 x Publish Tool
2 x USB Cable (6" cable & 3' cable)
1 x Spudger
Blinks is an open platform and open source so your Blinks will continually expand to play new games as you introduce new Blinks.
"Our household has found them to be a very fun and unique gaming experience. Aces!" -John V. USA
100% Satisfaction Guarantee
We care deeply about the quality of the product we deliver, and the experience you and loved ones have.
No Questions Asked
If it's not for you, send it back within 60 days for a quick, no-hassle refund.
Free 2-Day Shipping (USA)
FREE SHIPPING! We partnered with FedEx to make sure your packages arrive safely and reliably.
Want to make games?
Blinks is an open-source game system with an active community of 800+ game designers/developers. Nearly 1 in 5 Blinks owners also owns a game maker kit. As creators ourselves, we put game makers first. We foster an active community by hosting workshops, holding game jams, participating in festivals, and other community events. Get a Game Maker Kit and join the community!
Included in the Box
Dev-Blink
Hands-free Development
Designed for game makers, the dev-blink plugs into your computer and is powered via USB. Click 'Upload' and you're done, it's that easy!
Programmer
POCKET AVR Programmer
Made in the USA, this reliable little programmer will not only program your Blinks for game development, but any other AVR device for hardware hackers, too!
Getting Started Guide
Quick, Easy Setup
We designed our own API with functions like setColor(RED). Beginners to experts are welcome and encouraged to make games on the Blinks platform.
"Downright Enchanting"
"Can't stop playing"
"A game of the future"
Gold Award Recipient